PACIFIC INSTITUTE STAFF PRESENTS AT STATE SUMMIT ON WATER TECHNOLOGY AND THE DROUGHT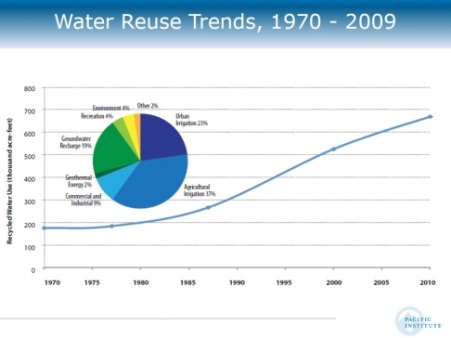 The Pacific Institute's Heather Cooley and Peter 
Gleick presented at the 2015 Summit on Water Technology and the California Drought: Leveraging Technology to Build a Drought-Resilient California, hosted by the California state government and Governor Jerry Brown. At the summit, top government officials, water agencies, water technology companies, researchers, and stakeholders discussed new and existing technologies that have the capability to improve California's drought resiliency.
Heather Cooley's keynote talk at the summit highlighted key opportunities for efficiency improvements and water reuse in California's cities and towns. Peter Gleick spoke on the ways water technologies can be useful but face challenges during the California drought. Alongside these talks, Pacific Institute staff also participated in a variety of breakout sessions.
Find video and other information from the event here.
Download Heather's presentation here.
NEW REPORT ANALYZES WELL STIMULATION TECHNOLOGY (FRACKING) IN CALIFORNIA 

In July, the California Council on Science and Technology (CCST), with assistance from research partners, released a multi-volume, independent study on well stimulation technologies in California — specifically hydraulic fracturing and acid stimulations in the oil and gas industry. As the report was prepared for the California Natural Resources Agency in response to Senate Bill 4, its purpose is to inform policy choices regarding well stimulation in California.
 The Pacific Institute participated in this research and provided key analyses on these technologies and their impacts on water resources. Much of these analyses can be found in Volume II of the report which discusses how well stimulation could affect water, atmosphere, seismic activity, wildlife and vegetation, and human health. The Pacific Institute reviewed available data and in its section of the report, identified knowledge gaps and advanced alternative practices that could avoid or mitigate these possible impacts.
CALIFORNIA URBAN WATER CONSERVATION COUNCIL HELPS UTILITIES IMPROVE WATER RATE STRUCTURES TO PROMOTE EFFICIENCY



Research shows that water rate structures are vital 
tools in ensuring sustainable water use while meeting utilities' necessary costs. In June, the California Urban Water Conservation Council (Council) members approved a pilot program to test a new best management practice (BMP) designed to help urban water utilities set water rate structures that promote water-use efficiency. 
Effective July 2015, the Council's water utility members can use the point-based matrix to demonstrate their commitment to implementing water conservation programs. The matrix is a new, more flexible approach that allows members to earn points in a variety of areas, such as on their rate structures, communication efforts, and other innovative pricing and billing practices that are known to promote water conservation.
Pacific Institute's Heather Cooley currently serves as the Board Chair of the Council and worked closely with its members – including water utilities and public interest groups – on the technical aspects of the BMP and its policy implementation. Given broad interest in water rates as a key tool for promoting water use efficiency, Heather was asked to present the Council's matrix to the California State Water Resources Control Board at its July 8th 
water rate workshop
.
Learn more about the matrix
here
. 
DEBATING CALIFORNIA WATER RIGHTS LAWS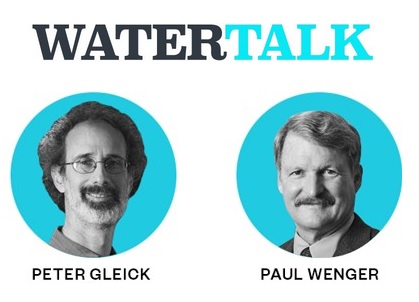 Source: ProPublic
Exceptional drought conditions, along with population growth, environmental degradation, and a changing climate has brought California's century-old water rights laws into question. In a candid and lively debate, Peter Gleick and California Farm Bureau Federation President Paul Wenger discussed the impacts of possible changes to California's water rights laws to the state's water supply, farmers, and the environment. Peter Gleick argues that water rights must be reallocated to give the environment a legal share, in addition to the need for comprehensive water use data.
This 'Water Talk' is just one in a series of conversations regarding the Colorado River and water in the West in a multi-part investigation by ProPublica. This online platform provides the opportunity for readers to weigh in on these water challenges.
Read the debate and add your comment here.
REPORT FROM CIRCLE OF BLUE
Circle of Blue, an affiliate of the Pacific Institute, is the international network of journalists, scholars, and citizens that connects humanity to the global freshwater crisis.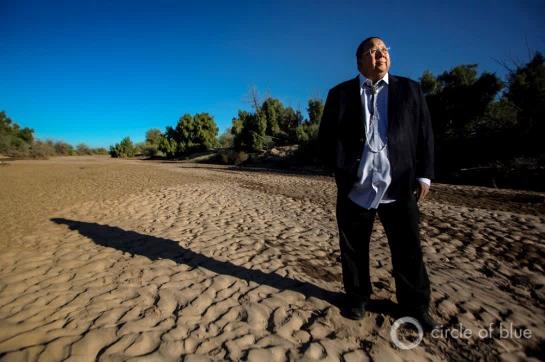 Combined, Native Americans control the rights to one of every five gallons of the Colorado River. With such substantial rights to water, Native American tribes will shape the future of the warming, drying Southwest. Dealmakers today, the 29 federally recognized tribes nonetheless worry about losing water access as the basin's population grows and pressure on scarce supplies increases. 
UPDATE ON THE CALIFORNIA DROUGHT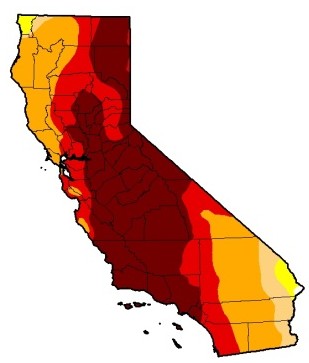 The Pacific Institute Drought Response Team continues to provide biweekly updates on the severe California drought. To learn more, visit 
www.californiadrought.org.
June's drought updates covered California's residential water use trends for the month of April, a new bill
improving water security for smaller districts where supplies may be dwindling or contaminated
, and tiered pricing controversies.
*From August 26-28th, Peter Gleick and Heather Cooley will be participating in the 6th Annual One Water Leadership (OWL) Summit hosted by the U.S. Water Alliance in San Francisco. At the summit a variety of stakeholders will address water sustainability issues in a changing climate. 
Learn more about this event and register here.
*In August, the CEO Water Mandate Secretariat will be convening sessions during the Stockholm World Water Week on accelerating corporate action on WASH (Water, Sanitation, and Hygiene) and managing business water risk through collaboration. If you would like more information on the Mandate's offsite sessions, please contact us.

*On October 27th, Peter Gleick will speak at GreenBiz's VERGE 2015, taking place in San Jose, California. Peter Gleick and California State Water Resources Board's Felicia Marcus will participate in a point- counterpoint discussion on overcoming California's drought.
VERGE focuses on the technologies and systems that accelerate sustainability solutions across sectors in a climate-constrained world. Learn more about this event and save 10% on registration with our discount code V15PI here: 
http://grn.bz/v15pacinst
Pacific Institute Experts' Outreach
* Wall Street Journal: The Numbers Behind Agricultural Water Use
* Desert Sun: More historic water cutbacks for California farmers
*Sacramento Bee: California drought resurrects old population growth concerns
*KQED: Parched California farmers hope to tap wastewater from cities
*Los Angeles Times: Cities' food supplies are eating into groundwater reserves, study finds
*The Guardian: The madness of drinking bottled water shipped halfway round the world
*ProPublica: Killing the Colorado: Today's water laws encourage waste. Can big data help shape better ones? 
Read more news stories

 
here
.
Pacific Institute staff contributes to the 
Pacific Institute Insights blog, 
with detailed conversations and critical analyses on sustainable and equitable water management. Here are the most recent entries: