NEW LOOK AND FEATURES LAUNCHED ON CALIFORNIA DROUGHT WEBSITE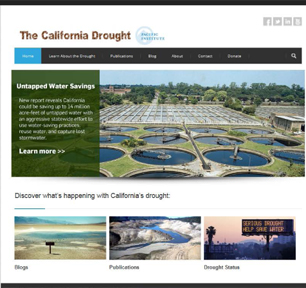 Californiadrought.org has a new look and navigation, with great new resources to provide the most relevant and up-to-date information on drought conditions. With an enhanced interface, the site serves as an invaluable resource to facilitate the work at every level to address current issues and plan strategies in the face of a drier future for California and the western United States. 
Among the resources is the
new analysis
from the Pacific Institute and NRDC on how California could be saving up to 14 million acre-feet of untapped water – more than the amount of water used in all of California's cities in one year – with an aggressive statewide effort to use water-saving practices, water reuse, and stormwater capture. More than 75
media stories
around the country have covered this work!
UPDATE ON THE CALIFORNIA DROUGHT
In June, among the topics covered are groundwater trends and water rights. And another new survey shows Californians are concerned about the drought and a majority consider drought conditions to be the "new normal" in the state. Read the latest drought update. 
WATER FOOTPRINT RESEARCH CAN INFORM CALIFORNIA POLICY DECISIONS

Julian Fulton, Heather Cooley, and Peter Gleick look at the water footprint and its policy relevance for California in a peer-reviewed article in the journal Water Resources Management. The water footprint sheds new light on sustainable use and can be a consideration for long-term water planning. California's more externalized footprint and greater dependence on surface and groundwater than the U.S. at large suggest vulnerabilities and policy options that do not emerge in national-level assessments – demonstrating that water footprint assessments may be more relevant to water-related decision-making when scaled to appropriate analytical units. Read more.
OAKLAND LEADERS SELF-CARE TRAINING BUILDS RESILIENCE IN COMMUNITIES IMPACTED BY CLIMATE CHANGE
The Community Strategies Program co-hosted an Oakland Leaders Self-Care and Resiliency Training in June with the Oakland Climate Action Coalition, Trauma Resources Center, Resources Innovation Group, and City of Oakland Emergency Services Department. The two-day training built wellness and coping skills to deal with chronic and acute stressors related to local climate change impacts, such as more frequent and intense storms, heat waves, wildfires and floods. Read more.
RESILIENCE RESOURCE FAIR IN WEST OAKLAND PREPARES RESIDENTS AND AGENCIES FOR A MORE RESILIENT FUTURE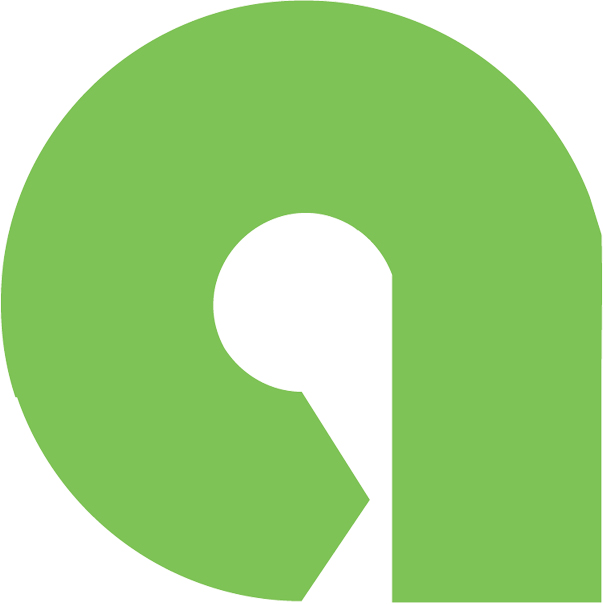 On June 24, the Community Strategies Program co-hosted a Resilience Resource Fair in West Oakland with Urban BioFilter and the West Oakland Environmental Indicators Project, part of the "Adapt Oakland" project. The resource fair connected community residents with over a dozen agency, business, and nonprofit partners involved in preparing Oakland for a more resilient future in the face of climate change. Read more.
COMMUNITY WORKSHOP ON TAKING ACTION TO IMPROVE INDOOR AND OUTDOOR AIR QUALITY

Community Strategies Program Director Catalina Garzón co-facilitated a community workshop on taking action to improve indoor and outdoor air quality with Araceli Tellez of the Alameda County Healthy Homes Program and Jose Lopez of Communities for a Better Environment. Over 20 participants attended the workshop, which was conducted in Spanish and included hands-on activities on how to make healthier home cleaning supplies and how to reduce idling from diesel trucks on neighborhood streets. Read more. 
PARTICIPATORY RESEARCH ON IMPROVING THE IMPACT OF WATER STEWARDSHIP INITIATIVES IN AFRICA

On June 30 in Pretoria, South Africa, the CEO Water Mandate Secretariat co-hosted a multi-stakeholder workshop entitled "Building the Impact and Integrity of Water Stewardship Initiatives." Comprised of South African practitioners representing public institutions, communities, civil society, the private sector, and others who have been involved in the development and management of water stewardship initiatives (WSIs), the daylong meeting had several overarching objectives. Read more.
WATER-RELATED COLLECTIVE ACTION IN CALIFORNIA AND THE COLORADO RIVER BASIN
Following on the late-May CEO Water Mandate event "Working Together to Address Acute Water Challenges: Water-Related Collective Action in California and the Colorado River Basin," a summary of the day's deliberations along with speakers' presentations have been posted on the Mandate website. Section 6 of the meeting summary captures the primary areas of alignment and potential topics for water stewardship collective action in the region going forward. Read more.  
REPORT FROM CIRCLE OF BLUE
Circle of Blue, an affiliate of the Pacific Institute, is the international network of journalists, scholars, and citizens that connects humanity to the global freshwater crisis. 

The southern Great Plains are drier now than in the Dust Bowl years. The
Ogallala Aquifer – the U.S.'s largest underground source of freshwater – is shrinking, and water districts from Nebraska to the Texas Panhandle have considered plans to slow the rate at which their livelihood is pumped out. But conservation was dealt a setback, when five Kansas counties rejected a measure to cut annual water use by 20% through 2020. Circle of Blue reports with a  new set of data tools, maps, photos, and reporting, part of the Choke Point: Index investigation. 
CONVERSATION STARTER FROM THE BLOG

This month the Pacific Institute Insights blog featured a conversation starter from the Corporate Sustainability Program's Peter Schulte on: "Can We Reasonably Expect the Private Sector to Advance Sustainable Water Management? Should We?" 
"Over the past several years, the 
CEO Water Mandate
has articulated to businesses why and how they can advance sustainable water management by making their own operations more efficient and by contributing to watershed efforts to promote sustainability. This is a proposition that some, especially a segment of the NGO community, are skeptical of… [T]he Mandate released a
discussion paper
– in collaboration with WWF International – that tackles these claims and shines a light on why we believe they are largely not true…