SUPPORT SUSTAINABLE SOLUTIONS TODAY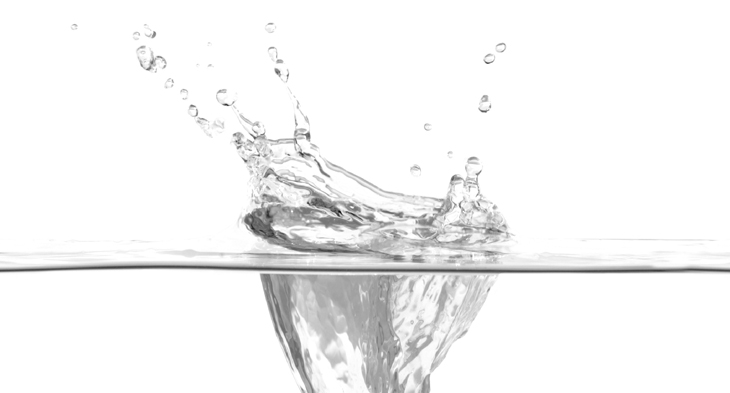 Do you appreciate well-researched and nuanced solutions to the most pressing environmental, social, and economic challenges of our day? If so, please make a year-end gift today to fund the Pacific Institute's work that leads to scientifically-sound policies.
Your support is a vote of confidence for our far-reaching research and analyses that shape and shift the debates on issues ranging from access to clean water to the connection between water use and climate change. In advance, thank you for your investment in our 2015 critical projects. 
INTERACTIVE MAP DISPLAYS CALIFORNIA'S RESIDENTIAL WATER USE DATA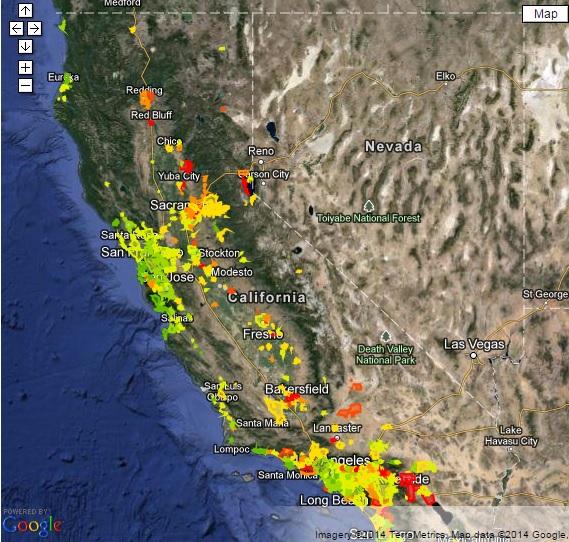 A new interactive map by the Pacific Institute takes 
monthly water use data for California water utilities and displays residential water use by city, hydrologic region and state. It shows that residential water use varies widely around the state, and that the response to the drought has been uneven. While Californians have made gains in using water more efficiently in the last few decades, these recent data points illustrate there is still plenty of room for improvement.
See how Californians did at reducing residential water use in September
here.
UNDERSTANDING "SUFFICIENCY" IN WATER-RELATED COLLECTIVE ACTION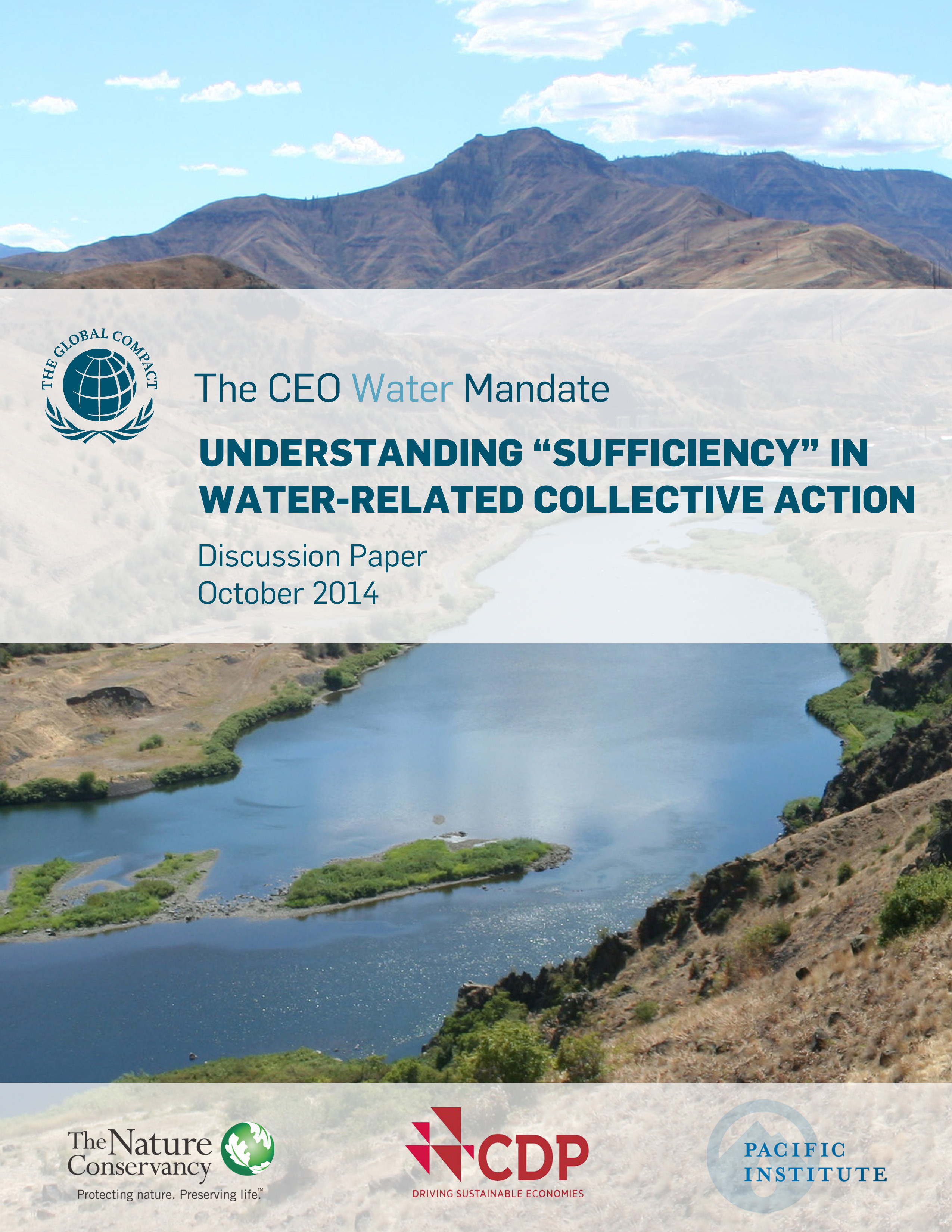 The CEO Water Mandate released a new discussion paper – developed in collaboration with The Nature Conservancy, CDP, and the Pacific Institute – on the notion of "sufficiency" in the context of water management and collective action. By understanding the size and nature of the gap between desired conditions in a watershed (i.e., what might be considered "sufficient" to promote community and ecological well-being) and current conditions, companies can understand how much and what type of action is needed. The new paper describes how companies can conduct  these types of assessments and use them as a basis for their water-related collective action efforts.
Read the discussion paper here.
PETER GLEICK SPEAKS AT THE NEW YORK TIMES FOOD FOR TOMORROW CONFERENCE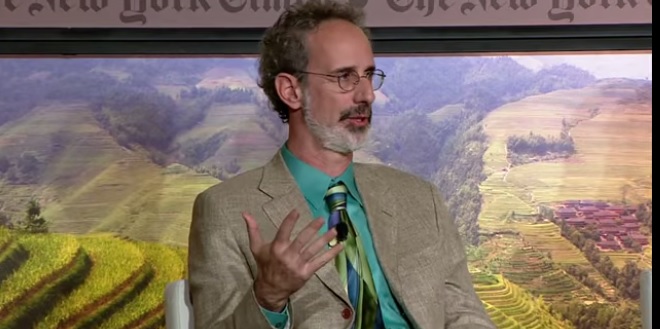 Last month, the first annual New York Times Food for Tomorrow Conference was held bringing together some of today's greatest leaders and thinkers addressing the food challenges facing the world. Peter Gleick served as a panelist for a discussion entitled "Global Overview: Feeding the World, Sustaining the Global Food Economy". There he addressed the food, water, and energy nexus and the need for integration of these ideas within our food system. 
Watch the panel here.
UPDATE ON THE CALIFORNIA DROUGHT 
The Pacific Institute Drought Response Team continues to provide biweekly updates on the severe California drought. To learn more, visit  www.californiadrought.org.  
In November, among the topics covered are California's residential water use data, proposals to help fund immediate drought relief and State B
oard curtail
ment orders. Curtailment orders have been lifted, though precipitation for this water year has been below average. 
Read the latest drought update.
REPORT FROM CIRCLE OF BLUE
Circle of Blue, an affiliate of the Pacific Institute, i
s the international network of journalists, scholars, and citizens that connects humanity to the global freshwater crisis.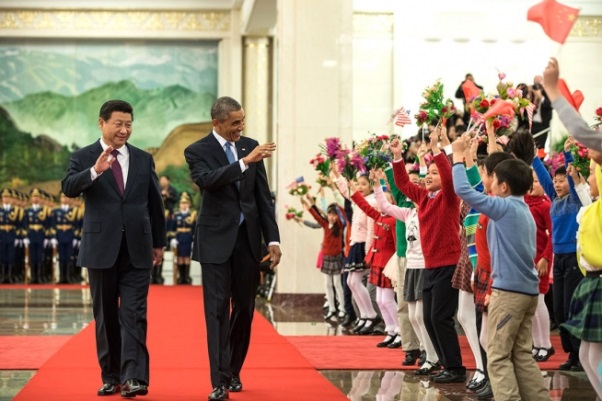 When President Barack Obama and President Xi Jinping of China announced new targets for reducing the amount of heat-trapping gases that their countries release into the atmosphere, Circle of Blue's in-depth reporting on China's contest between water and energy was active behind the scenes.
Of the accord's six major provisions, two dealt specifically with the ties between energy production and water supply. Both of the provisions – to establish a $50 million research program to understand the "energy-water nexus," and to deploy carbon sequestration in coal-fired power plants in ways that recycle and conserve water – are a direct result of the intense fact gathering and convening by Circle of Blue and the Wilson Center China Environment Forum's Global Choke Point project.
Read more about the accord, and full China coverage here.
IN BRIEF
Pacific Institute Experts' Outreach
In November, Pacific Institute staff presented at many talks and workshops, among them presenting on issues ranging from the CEO Water Mandate's Corporate Water Disclosure Guidelines, the future of the Salton Sea, and California's water footprint.  
Read the full list and more details here.