NEW REPORT REVEALS THE U.S. HAS REDUCED WATER  USE AMONG ALL SECTORS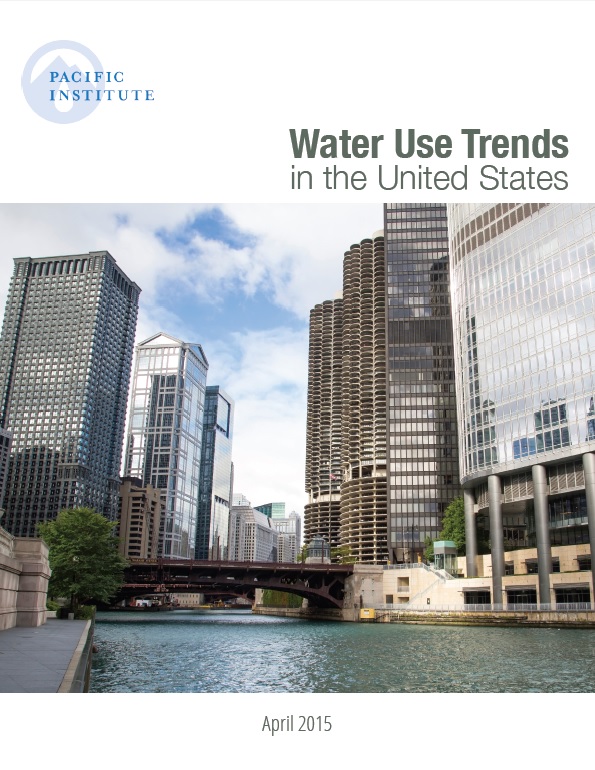 A new report by the Pacific Institute demonstrates that 
water use in the United States declined markedly in the five-year period ending in 2010. Not only did overall water use drop, but the nation also saw reductions in all sectors, including agriculture; municipal and industrial; and thermoelectric power.
 
The report reveals nearly two-thirds of these reductions were in the thermoelectric power sector – the largest use of fresh and saline water in the United States. These water-use trends reveal overall improvements in the management of our nation's water, including more efficient practices and an increased reliance on renewable energy sources. Although substantial progress has been made, current water use trends are not sustainable in the face of population growth and climate change. The nation will have to continue to make improvements within these sectors to meet these demands and continue to reduce water use.
Download the full report
here
.
CEO WATER MANDATE LAUNCHES SUSTAINABLE AGRICULTURE AND APPAREL PORTALS 

Last month, the CEO Water Mandate launched two new portals on its Water Action Hub – an online platform bringing businesses together on water-related projects. The sustainable agriculture and apparel portals represent two industry sectors where water resource challenges represent  significant risks. The portals aim to address these challenges by identifying specific risks within companies and their supply chains as well as to help them pursue collective action.

For more information on the portals and the Water Action Hub, click here.
HEATHER COOLEY HELPS SHAPE THE DEBATE ON AGRICULTURE AND THE CALIFORNIA DROUGHT


In The New York Times opinion page's, "Room for Debate", Water Program Director Heather Cooley argues for better water management and pricing policies. "In a state with such contentious water challenges, the failure to accurately account for water use contributes directly to the failure to manage it sustainably." Heather's editorial is joined by six others, all stating their position on whether California farms can survive in the midst of the drought, while offering tips for the agriculture sector to limit its water use.

Find Heather's Room for Debate submission and the others here.
UPDATE ON THE CALIFORNIA DROUGHT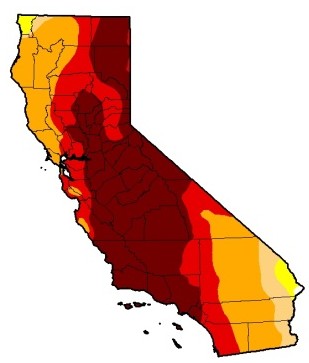 The Pacific Institute Drought Response Team continues to provide biweekly updates on the severe California drought. To learn more, visit  www.californiadrought.org.   
In March, among the topics covered were water supply allocations for the Central Valley, urban water use regulations, and emergency drought legislation for expedited relief funds. 
On June 11th, Michael Cohen will present "Urban Water Reliability and the Salton Sea: Can We Have Both?" at the 2015 Martz Summer Conference of the Getches-Wilkinson Center in Boulder, Colorado. 
 
Pacific Institute Experts' Outreach
In March, Pacific Institute staff presented at talks and workshops. For example, Michael Cohen presented and took part in events surrounding the environmental impacts and restoration needs of the Salton Sea.
Read the full list and more details here. 
As California faces a fourth year of extraordinary drought, media outlets from around the world have turned to the Pacific Institute to better understand the implications of the ongoing drought.The Institute has used this opportunity to provide facts grounded in science and to remind people that while the lack of precipitation and a hotter climate are troublesome for California, there are crucial opportunities in this crisis, ranging from embracing water efficiency measures across sectors to redefining the idea of a beautiful landscape. Below is a sample of the Pacific Institute's recent media coverage.  
*Marketplace– Taking the hydro out of hydropower
*NBC News– In Palm Springs, America's 'Oasis' Grapples with Drought
*San Francisco Chronicle– California drought: why mandatory cuts didn't hit farms
*The New York Times– California Drought Tests History of Endless Growth
*The Washington Post– As West struggles with drought, complicated water politics loom
*Los Angeles Times– Gov. Brown's drought plan goes easy on agriculture
*The New Yorker– California Accepts a Drought-Filled Future
*The Guardian– California's drought is not getting better but experts look to startups for ideas
*USA Today– Intensifying Calif. Drought sets off alarms
*Bloomberg Business– California's Cleaner Fuel Comes at Cost to Water: Report
*San Jose Mercury News Op-ed: Ditch the water wasting lawns, by Peter Gleick
 
Read more news stories here.

Pacific Institute staff contribute to the Pacific Institute Insights blog, with detailed conversations and critical analyses on sustainable water management and environmental and social justice. Here are last month's entries: