ARE U.S. COMPANIES PREPARED FOR LOOMING WATER CHALLENGES?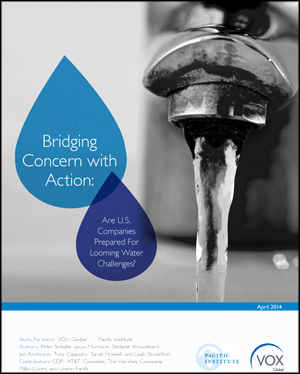 A new survey of major U.S. corporations released by the Pacific Institute and VOX Global reveals that 60% of companies indicate water is poised to affect business growth and profitability within five years. However, the majority of companies surveyed do not appear to be planning corollary increases in the breadth and scale of their water risk management practices. 
Read the report or executive summary.
View the infographic.     
UPDATE ON THE CALIFORNIA DROUGHT

Despite this week's rain, California's continues to face extraordinarily dry conditions as we move into the last weeks of the rainy season. The Pacific Institute California Drought Response Team released its April 10th update of the key information and graphics that characterize the current drought. Read the drought update.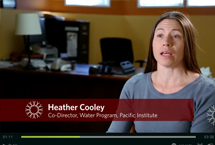 How can California use water more intelligently? Peter Gleick and Heather Cooley answer this question in this California of Sciences Academy video.   
Watch: "Water Use: Drought and Beyond"
THE COLORADO FLOWS INTO THE DELTA AGAIN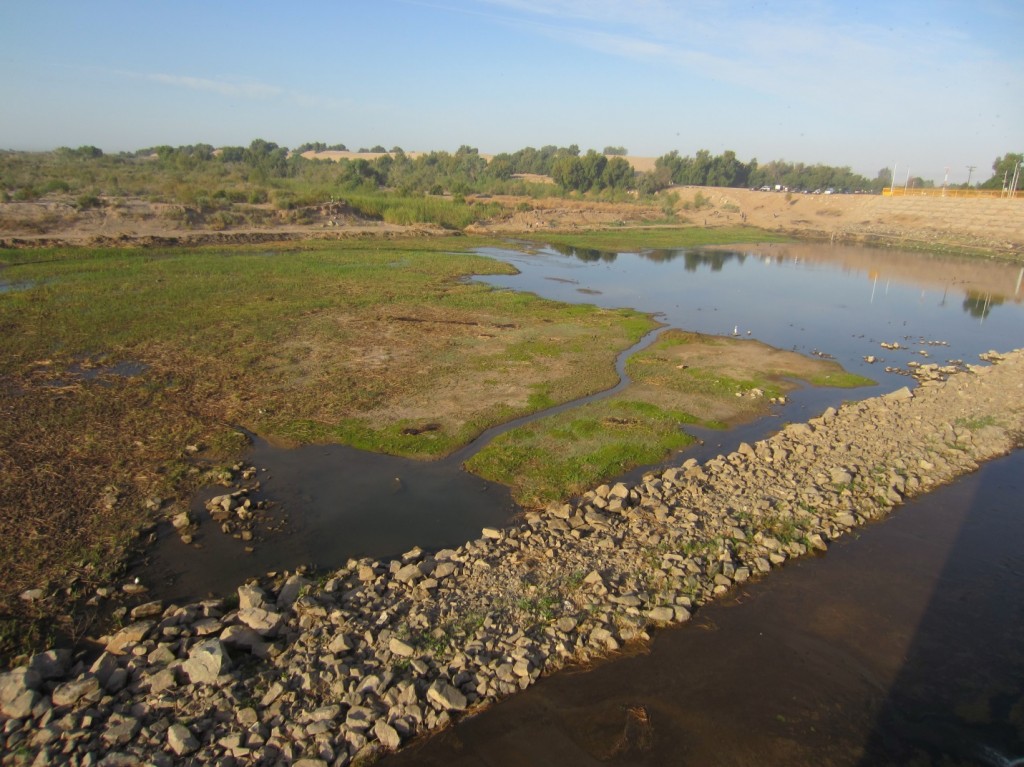 Last month, the governor of Baja California, the Deputy Secretary and Assistant Secretary of the Department of the Interior, Pacific Institute Senior Research Associate Michael Cohen, and more than 200 other invited guests and journalists gathered at Morelos Dam to witness the peak of the 8-week Colorado River delta pulse flow release. Mr. Cohen writes about celebrating the historic binational accord that led to this momentous event in his blog post. Read more.
TOP GLOBAL ORGANIZATIONS PLEDGE TO SUPPORT WATER STEWARDSHIP STANDARD

The Alliance for Water Stewardship (AWS), of which the Pacific Institute is a founding partner, has launched the AWS Standard, a global framework to promote sustainable freshwater use. Major businesses like Nestlé and General Mills announced their commitment to the AWS in the culmination of a four-year process involving business, public sector, and civil society interests from around the world, as well as pilot projects held in seven countries.
CONTRA COSTA PARENTS TAKES ON ZONING, POLLUTION, AND FOOD JUSTICE

The East County Regional Group members from First 5 Contra Costa met in February and March to discuss zoning, pollution and food justice. February's session focused on basic planning concepts and how land use and transportation shapes community exposure to pollution. Food justice was the topic during the March session that offered participants the space to talk about food access in their community. Read more. 
CLIMATE RESILIENCE WORK SHOWCASED
The City of Oakland is one of 33 recipients of the Rockefeller Foundation's Resilient Cities Initiative award. As part of the Bay Area Resilient Cities Initiative Kick-off event, Community Strategies Sustainability Program Director Catalina Garzon shared findings from the Pacific Institute's 2012 study with the Oakland Climate Action Coalition on local climate change impacts and adaptation options to address these impacts. Read more.
Read the report, Community-based Climate Adaptation Planning: An Oakland Case Study. 
MAKING AN IMPACT ON WORLD WATER DAY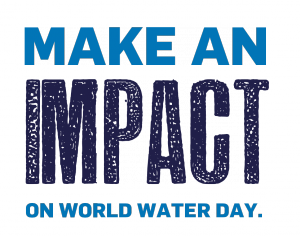 Many thanks to our readers who helped make an impact by donating and participating on World Water Day on March 22. Our new factsheets,"10 Shocking Facts about the World's Water" and "7 Things You Should Know about California Water," were tweeted and shared across social media hundreds of times. And congrats to all our World Water day prize winners who won a copy of the World's Water Vol. 8 and Pacific Institute stickers.    

REPORT FROM CIRCLE OF BLUE
Circle of Blue, an affiliate of the Pacific Institute, is the international network of journalists, scholars, and citizens that connects humanity to the global freshwater crisis. 
Himalayan Floods Could Bury India's Bet on Hydropower, Says New 

Choke Point: India

 Report from Circle of Blue and the Wilson Center
In an era of climate change and increasing demands for energy, a new report from Circle of Blue and the Wilson Center finds that India's extensive hydropower development is proving dangerous to Himalayan communities and the environment, and it may not deliver the power that is anticipated to fuel the nation's economy. Read more.  

IN BRIEF
Pacific Institute staff members gave talks and lectures, conducted workshops, and participated on panels far and wide this month. Here are some of the places we've been:
Michel Cohen, Senior Research Associate:
– attended "Minute 319 Ceremony Celebrating Water for the Environment," to celebrate the return of the Colorado to the Delta.
– spoke optimistically about the first glimmers of progress at the Salton Sea at "Running Dry: A Symposium on Drought and Water Scarcity in the West," in Palm Springs.

Heather Cooley, Water Program Director:  
– participated in a Circle of Blue webinar on the lessons California could learn from Australia's Millennium Drought.
– participated in a panel on the opportunities for partnerships between water and energy utilities on conservation and efficiency programs at the PG&E Water Conservation Showcase in San Francisco.

Catalina Garzon, Community Strategies for Sustainability and Justice Program Director:
– co-facilitated a breakout discussion at the Bay Area Resilient Cities Initiative Kick-off event with Renee Domingo, Director of the City of Oakland's Emergency Services Department, to inform the development of a multi-stakeholder resilience planning process in Oakland.

Jason Morrison, Corporate Sustainability Program Director:
-participated in focus group discussion to help inform and shape the field assessment work for the CEO Water Mandate's project on managing integrity in water-focused collective action at the watershed scale at GIZ's offices in Pretoria, South Africa.
– co-presented (with Janek Hermann-Friede of the Water Integrity Network) their organizations' joint research on how to improve the integrity and effectiveness of corporate water stewardship partnerships at the Water Integrity Workshop held at the OECD Conference Centre in Paris, France. 

UPCOMING EVENTS
– April 16: Pacific Institute is co-sponsoring the Adapt Oakland Summit on Green Infrastructure and Community Resilience on Wednesday, April 16 from 9 am to 4:30 pm at the California Endowment Oakland Conference Center, 1111 Broadway, 7th Floor, in downtown Oakland. For more information, or to register, click here.
– 
April 18:
Peter Gleick will be speaking at the 
Resources Roundtable: California in Drought
at the University of California – Berkeley.  Panels include "A perpetual drought," "Regional drought, local impacts," and "Looking forward – policies, investments and strategies to better weather drought." 
Pacific Institute staff contribute to Pacific Institute Insights, our blog featuring detailed conversations and critical analyses on the topics of sustainable water management and environmental and social justice. Here are this month's entries: